Joe Camberato is the CEO and founder of National Business Capital – the leading fintech marketplace, helping entrepreneurs access competitive financing fast, through an easy-to-use online platform and experienced team.
From SBA loans to lines of credit, to equipment financing, and more, Joe and his team have completed tens of thousands of transactions and helped clients secure over $2 billion in funding since 2007. Helping entrepreneurs reach their full potential and outpace their competition.
Joe knows entrepreneurs because he is an entrepreneur. He started National Business Capital after realizing how challenging it is for business owners to access the funding they need to grow. With a strong vision, determination, and passionate leadership, Joe grew his firm from a small operation in his spare bedroom to a #1 top workplace on Long Island – all without one dollar of private equity.
Today, Joe is frequently mentioned in Forbes, NASDAQ, Business Insider, and Entrepreneur magazine. He is recognized as a national thought leader in business growth and is consistently ranked among top business leaders.
You can follow his passion on Youtube or LinkedIn at Grow By Joe, where he offers insider advice to help other entrepreneurs grow and scale fast.
"I don't find a lot of credibility unless folks have actually gone through the growth process themselves—Joseph and his team at National have. His success in helping entreprenuers grow stems from his own experiences with the trials and challenges he faced growing his own business, & funding the fastest, easiest and most innovative funding and services solutions to grow."
-J.Campolo, CEO
Campolo, Middleton & McCormick, LLP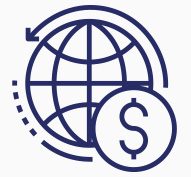 Industry Leading
Financing Products



80 Arkay Dr Suite 215, Hauppauge, NY 11788